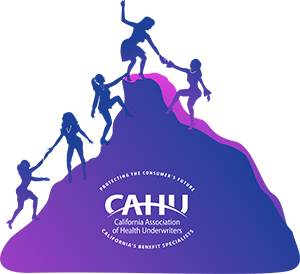 Join us April 3-5, 2019
at the JW Marriott in Las Vegas
This is a special opportunity to help develop, build and launch the first ever Women's Leadership Summit with CAHU. The need for an event focused on gathering existing and potential women leaders in our industry to help develop, grow and encourage likeminded individuals is critical as the industry shifts and expands. The ultimate goal of this event is to build and grow networks and to deliver actionable insights to women in leadership roles about how to become better leaders, employers, employees and how to lift others – both male and female -to do the same.
Schedule of Events
Wednesday, April 3
Registration Opens at 2:30pm
Welcome Reception: 4:30-6:30pm
Night Cap - Reading the Room, with Erin Prewitt
Thursday, April 4
Pop Up Marketplace - Personal Care & Business Exhibits
AM Wellness Session
Networking - Visit. Recharge. Shop.
Brunch & Bubbles - Vegas Style
Workshops & Short Talks
Career Success - Debbie Adrian (formerly Vaillancourt)
Relationships - Bobbi Kaelin
Self Care - Lisa Hutcherson
Vision Board Studio - Take Home Your Own Masterpiece
Keynote Presentation - Get Out of Your Own Way, What's Holding You Back? - Cerrina Jensen
Ladies Night: Get decked out in your best Vintage Vegas look and join us for a fashionable cocktail party with plenty of fun features. (Separate ticket required). Check Out the Look Book for Inspiration!
Friday, April 5
AM Wellness Session
More Networking & Vision Boarding
Words of Wisdom (WoW) Short Talks Session
?Amy Evans | Jan Mesa | Sue Wakamoto-Lee
Keynote Presentation - You Can and You Will - Special Guest Becky Patel
Wrap Up & Takeaways
Event Concludes at 11:45am
Interested in becoming a partner? Click Here
THANK YOU TO OUR PARTNERS!
Founding Event Partner
Registration Partner

Name Badge Partner
Welcome Reception Partner
Brunch Partner

Breakfast Partner
SWAG Partner

Break Partner

Coffee Partner

Questions? Email WLS@cahu.org